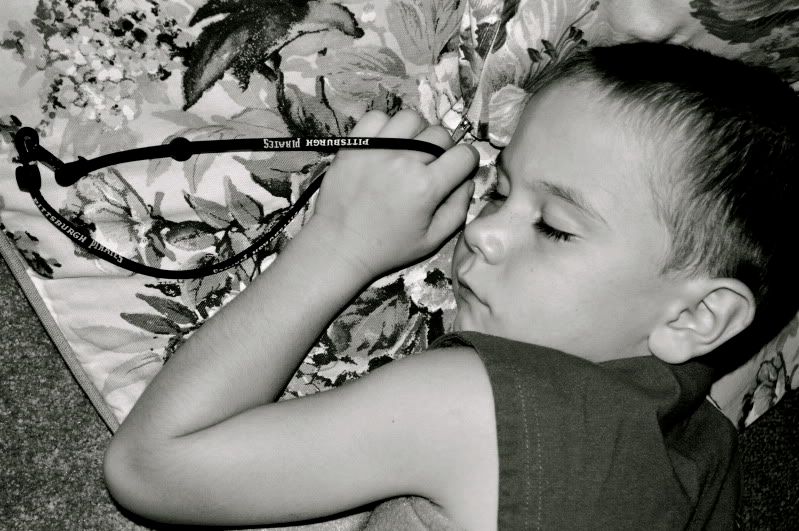 Uncle Brent is da man.
He hooked it up at the St. George Roadrunner's Baseball games this summer for Dad & Jax.
They got to take batting practice on the field with the teammates and shag balls for when the guys hit. They got to meet the teammates in the clubhouse and received autographed baseballs, including meeting the team manager, Darrell Evans, who hit over 400 home-runs in the major leagues.
Little man was star-struck.
Baseball is in his blood.
One of the teammates, Vic Buttler, found out that Jax was the Pittsburgh Pirate's biggest fan. So, Vic went back into the clubhouse and gifted Jax with a sports necklace (the only kind of necklace Jax will ever be allowed to wear, says Dad)! The necklace had been gifted to Vic by Andrew McCutchen, Center fielder for the Pirates!
Definitely, a night to remember in this little boy's
field of dreams.
{Thank you, Uncle Brent!}